WhatsApp Co-Founder Leaving Facebook's Board Amid User Data Disputes
Author: Douglas Reid

May 01, 2018,
In the wake of a Washington Post report that alleged a "clash" over Facebook data practices, WhatsApp co-founder and Facebook board member Jan Koum confirmed that he is leaving the company, effective immediately.
On Monday, Mr Koum wrote: "It's been nearly a decade since Brian and I started WhatsApp, and it's been an incredible journey with some of the best people".
"But it is time for me to move on". His status included a Facebook "emotional" tag indicating that he is "sad". That leaves WaPo's Monday report as the loudest possible explanation available at the moment.
In a reply to Koum's Facebook post, Zuckerberg told him he would miss working together. In a January 2018 earnings call, Facebook CEO Mark Zuckerberg revealed WhatsApp had amassed 1.5 billion users and saw 60 billion messages sent per day. From the sound of things, these disagreements began taking shape well before the company's Cambridge Analytica scandal.
The clash becomes more apparent considering WhatsApp's pledge to users that in selling to Facebook, the company would preserve the independence and protection of user data - a promise it backed further by adding encryption in 2016, the Post notes.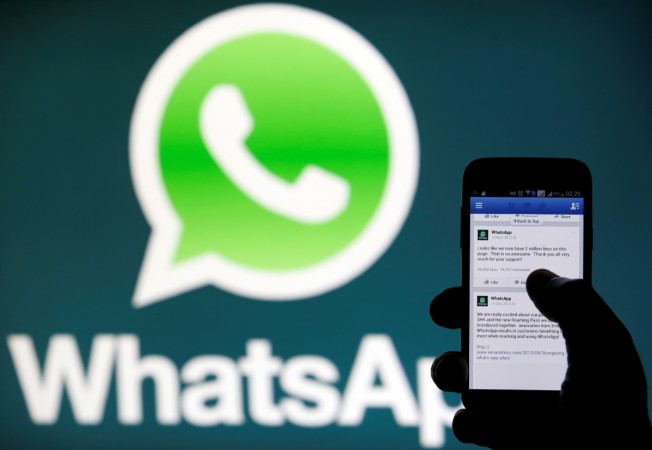 WhatsApp founder plans to leave after broad clashes with parent Facebook
Since purchasing WhatsApp, Facebook has introduced tools for businesses to use the service, and convinced WhatsApp to allow Facebook to access some user information.
Koum, however, remained to serve as WhatsApp's CEO, a role he will be stepping down from, according to a post he published on Facebook. WhatsApp uses encryption technology that makes messages indecipherable to everyone but the sender and recipient. The move follows the departure past year of fellow WhatsApp co-founder Brian Acton, who has since been publicly critical of the social-media giant.
WhatsApp, a pun on the phrase "What's up?", grew in popularity in part because its messages are stored on users' smartphones and not on the company's servers, making the service more private and hard to hack. Koum nearly immediately chose the name WhatsApp because it sounded like "what's up", and a week later on his birthday, February 24, 2009, he incorporated WhatsApp Inc.in California.
Mr Koum was widely recognised as one of Facebook's most notable privacy advocates. In a blog post written when Facebook announced the biggest acquisition in its history, Koum wrote that the deal wouldn't have happened if WhatsApp "had to compromise on the core principles that will always define our company, our vision and our product".
Caster Semenya will have to reduce hormone levels to compete at Olympics
Katrina Karkazis said: "Lowering testosterone can have serious lifelong health effects". "Once done, we will then inter-act with the IAAF .
---
---